About Amanda Hyde-Pierce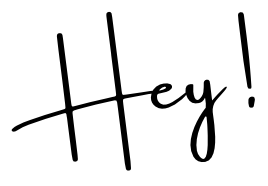 I am so happy you are here, let me tell you a bit about me, Amanda. I am relentlessly passionate (about Pugs!) and driven about helping business owners get back to the actual business they trained for, release them from the hustle and grind so they can earn money doing what they actually love.
Amanda Hyde-Pierce
Founder and Lead c.OBM
What it means to be supported by our Thrive Services…
Our specialised OBM & VA Service surpasses the everyday ordinary …
Our Associates at Thrive OBM & VA Services are recognized for having a superior support structure in place where we are able to satisfy all of our clients' needs.
You will always have a team of experts available to you in addition to your own dedicated VA / OBM. You will never be left looking for an extra hand.
Insurance and regulatory paperwork is completely up-to-date
Ensures that internal training for our team is on the most up-to-date systems and business trends, equipping them with the best information for you
Guarantees that our team is provided with ongoing mentoring/coaching, equipping them for confident growth that is echoed through their service to your business
And that you'll never have to deal with HR-related items regarding your OBM or VA provided by us – we take that weight off your shoulders
Our services help you go from simply surviving to radically THRIVING!
For over 25 years I worked for medical, legal, and financial organisations as a Business Support Manager, Office Manager, or PA. I know how critical it is to make your time and money count, it is the difference between a successful business and a failing one!
Making my way to the top of my industry and working alongside leading CEOs in their field, I have become exceptional at using the most cost-effective tools, efficient use of money, and maximising time productivity.
In 2018 I started what was intended to be a small side hustle as a VA as a way of earning extra money on top of my salary. Little did I know that just three months later I could leave behind the 'employed' workforce and enjoy my passion as a full-time self-employed VA.
And three months after that I was in for another surprise! I was so productive I had a three-month waiting list of clients!
As a forever lover of continual learning, I couldn't stop there, so I went on to become a Certified OBM.
…I know how fortunate I have been to garner such a great reputation and to receive so many word-of-mouth referrals, I do not for a second take this for granted. My business has evolved to a place where I now manage a team of OBMs and VAs, whom I match with the clients they can best serve.
I am hugely invested in my team, in their well-being, their continuous learning journey, and career growth. Thrive OBM and VA Services is more than the ordinary set-up. I pay it forward by investing in my team and they, in turn, help you take your business to the next level.