Next-level support, for next-level growth
If you are thinking "I wish I had someone to help me with my admin and marketing tasks," then I highly recommend…
Thrive OBM & VA Services. You do not need to do it all alone.

Jan harte – hr with harte
–read more–
Learn Business Enhancing Skills With Our Free Webinars
CRM | Automation | Social Media | Project Management Systems | Sole Trader Bookkeeping |
Receive PRIORITY notification
Virtual Assistant Service
Retained guaranteed hours per month or one-off projects.
A VA team can take you from frazzled to freedom by providing you with a range of support including:
Bookkeeping
Social media scheduling and monitoring
Email management
Admin
…so much more
Our OBM service is pretty special – not only do you get your own dedicated OBM, but read more here to find out what else is included.
Online Business Managers
Guaranteed hours per month. Online Business Management services can include:
3 Ps Management – projects, processes, and people!
Systems building & Standard Operating Procedures
Monitoring metrics & analysis
Team recruitment
Revenue generating activities: Strategising & monitoring
Industry and market research
Automations, sales funnels & marketing campaigns
Website maintenance
Creating & managing affiliate areas & sales
VIP DAYS
Want to learn ways to grow your business?
Thrive OBM & VA Services run several VIP days throughout the year, led by our founder and lead OBM, Amanda Hyde-Pierce, and supported by her team of Virtual Assistants. These VIP days vary and include things like:
Systems education – whether it be automation, CRM, social media, or bookkeeping systems, we run VIP Days to help you get started, improve and scale!
SOPs – want to learn how SOPs can help your business become more effective and efficient, then you need this.
What they are saying…
~Some words from our amazing clients~
About Amanda Hyde-Pierce
Founder and Lead Certified OBM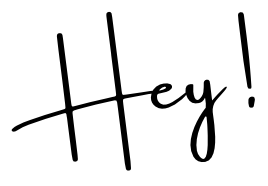 I am so happy you are here, let me tell you a bit about me, Amanda. I am relentlessly passionate (about Pugs!) and driven about helping business owners get back to the actual business they trained for, release them from the hustle and grind so they can earn money doing what they actually love.
100+ WAYS AN OBM CAN BOOST YOUR BUSINESS
An Online Business Manager has expert knowledge and experience that could be the business boost you have been looking for. How can I help? You may just be surprised. Download my 100+ ways an OBM can boost your business today.
Want to know how I can help you scale and grow your business?
Are you frustrated because you know there is potential for so much more growth in your business? We can help you scale and grow. Book your free discovery call below to find out how we can help you.
Blog from a Certified Online Business Manager