Virtual Assistant Service
Retained guaranteed hours per month or one-off projects.
A VA team can take you from frazzled to freedom by providing you with a range of support including:
Bookkeeping
Social media scheduling and monitoring
Email management
Admin
…so much more
Our OBM service is pretty special – not only do you get your own dedicated OBM, but read more here to find out what else is included.
Online Business Managers
Guaranteed hours per month. Online Business Management services can include:
3 Ps Management – projects, processes, and people!
Systems building & Standard Operating Procedures
Monitoring metrics & analysis
Team recruitment
Revenue generating activities: Strategising & monitoring
Industry and market research
Automations, sales funnels & marketing campaigns
Website maintenance
Creating & managing affiliate areas & sales
VIP DAYS
Want to learn ways to grow your business?
Thrive OBM & VA Services run several VIP days throughout the year, led by our founder and lead OBM, Amanda Hyde-Pierce, and supported by her team of Virtual Assistants. These VIP days vary and include things like:
Systems education – whether it be automation, CRM, social media, or bookkeeping systems, we run VIP Days to help you get started, improve and scale!
SOPs – want to learn how SOPs can help your business become more effective and efficient, then you need this.
What they are saying…
~Some words from our amazing clients~
About Amanda Hyde-Pierce
Founder and Lead Certified OBM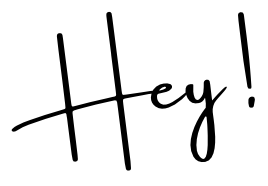 I am so happy you are here, let me tell you a bit about me, Amanda. I am relentlessly passionate and driven about helping business owners get back to the actual business they trained for, grow their business, and replace their 'frazzle with 'freedom'
Our Managed OBM & VA Service is much much more than the everyday ordinary…
Our service means you will always have a team of experts available to you in addition to your own dedicated support VA / OBM
Our services mean our team's insurance and regulatory paperwork is completely up-to-date
Our service ensures internal training for our team on the most up-to-date systems and business trends, equipping them with the best information for you
Our services ensure our internal team is provided with ongoing mentoring/coaching, equipping them for confident growth that is echoed through their service to your business
Our service means you never have to deal with HR-related items regarding your OBM or VA provided by us – we take care of all of that for you
Amanda Hyde-Pierce
Founder and Lead OBM
Thrive OBM Services, help you go from frazzled to freedom!
For over 25 years I worked for medical, legal, and financial organisations as a Business Support Manager, Office Manager, or PA. I know how critical it is to make your time and money count, it is the difference between a successful business and a failed business! Making my way to the top of my industry and working alongside leading CEOs in their field, I have become exceptional at using the most cost-effective tools, efficient use of money, and maximising time productivity.

In 2018 I started what was intended to be a small side hustle as a VA as a way of earning extra money on top of my salary. Just three months later I was able to come out of employment and into full-time self-employment as a VA and three months after that I had a three-month waiting list of clients!

Forever passionate about continual learning, I went on to become a Certified OBM!

I know how fortunate I have been to garner such a great reputation and to receive so many word-of-mouth referrals, I do not for a second take this for granted. My business has evolved to a place where I now manage a team of OBMs and VAs, whom I match with the clients they can best serve.

I am hugely invested in my team, in their well-being, their continuous learning journey, and career growth. Thrive OBM and VA Services is more than the ordinary set-up. I pay it forward by investing in my team and they, in turn, help you take your business next level.
100+ WAYS AN OBM CAN BOOST YOUR BUSINESS
An Online Business Manager has expert knowledge and experience that could be the business boost you have been looking for. How can I help? You may just be surprised. Download my 100+ ways an OBM can boost your business today.
Want to know how I can help you scale and grow your business?
Are you frustrated because you know there is potential for so much more growth in your business? We can help you scale and grow. Book your free discovery call below to find out how we can help you.
Blog from a Certified Online Business Manager
You know you need help, but you aren't quite sure… do you need the help of a VA (virtual assistant) or is it time…